This page lists but a few recommended and/or available scholars or consultants in one or more the following areas: gifted education, urban education, early child development, international education and counseling.
Our Education Consultants Areas of Expertise
IGET-Network, LLC,
SCHOOLS, PROGRAMS, INSTRUCTION
Creating Culturally Inclusive School Policies and Classrooms, Culturally Responsive Teaching in Inclusive classrooms, Gifted/Talented Programs Start-up and Design, Classroom Differentiation, Pedagogy for Multicultural Approaches to Curriculum Development, Response to Intervention Models
ACCESS AND EQUITY
Achievement Gap, Under-representation in Gifted Programs, Underachievement, Academically Gifted Black Students in Science, Technology, Engineering and Mathematics (STEM)
SOCIAL EMOTIONAL
School Counseling, School Counseling Leadership, Psychotherapy with Ethnic Minorities, Motivation in Gifted Children, Motivating Gifted Black Males
FAMILIES

Family Involvement, Parents and Families of Black Gifted Children, Home School Relations Facilitating Academic Achievement,
CULTURALLY DIVERSE GIFTED ADULTS
Supporting the social and emotional needs of adults identified as gifted in childhood. Areas of focus: foreign born gifted,  family life, families with multiple gifted individuals, school choice and selection, fitting in, gifted and learning disabled, career support and mentoring, successes. book promotion: http://www.diversegiftedadults.com.
ASSESSMENT
Testing, Cultural-Fair Testing and Assessment, Psycho-Educational and Psycho-Social Assessment
LANGUAGE
Gifted English Language Learners, Teaching language and Literacy Instruction
Dual Language Programs
English Language Learner/Special Education Screening Instrument
SPECIAL GROUPS
Early-Childhood; Highly Gifted Young Children and Adolescents, Twice-Exceptional Gifted, Black Males with Dyslexia,
COLLEGE READINESS AND CAREER DEVELOPMENT
Developing Transition Programs (college access)
INTERNATIONAL
Cultural and International Mental Health, International Teacher Education Program Instruction,
South American Teachers of Gifted and Talented Learners.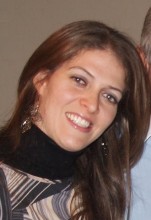 Karen Bendelman, MSEd. Educational Consultant for South American countries. Formerly, IGET-Network, Executive Director (2012-2014). Karen received a Masters in Gifted Education from The University of Connecticut, specializing in curriculum and professional development. She is part of the program committee of the Biannual Convention of the Iberoamerican branch of the World Council for Gifted and Talented Children. She gives talks to teachers, psychologists, and educational psychologists in Latin America and the US on diverse topics, such as modern theories in gifted education, curriculum compacting, the project approach, perfectionism and twice-exceptional students.
Karen worked in several gifted programs in the US, at the University of Illinois and in Austin, Texas. She usually presents part of this work in oral presentations at the National Association for Gifted Children and the World Council for Gifted and Talented Children conferences. Karen is embarking on a challenging journey: improving the state of gifted education in South America. As part of IGET-Network's consultant she will promote the training of teachers who will work with gifted children and the creation of gifted programs in South America.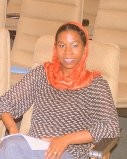 Dr. Nicole M. Monteiro is a lecturer in the Department of Psychology at the University of Botswana.  She is trained as a clinical psychologist and has significant expertise conducting clinical work and research in international settings, including in parts of Africa and the Middle East.
Mental health is often given low priority in health policy planning, particularly in developing countries. Several international health bodies, including the World Health Organization, recommend integrating mental health into primary care settings to reduce mortality and morbidity associated with mental illness, particularly in low-resource settings. One of Dr. Monteiro's professional interests is global mental health research that aims to understand and decrease this burden of mental illness, particularly in communities and settings with limited financial and infrastructure resources.  She is also very committed to developing international research experiences for psychologists-in-training and has taken groups of graduate students to Senegal for cultural immersion and global mental health training.
Dr. Monteiro recently published two scholarly articles related to the field of global mental health, with specific focus on mental health research in Africa — Culturally Congruent Mental Health Treatment in Africa: Field Notes from Ethiopia and Senegal in the African Journal of Psychiatry and Policy Perspectives and Attitudes Towards Mental Health Treatment in Rural Senegal in the International Journal of Mental Health Systems.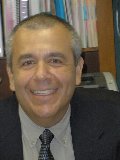 Jaime A. Castellano, PhD.,  is an award-winning principal, author, scholar, and researcher; the 2010 principal/administrator of the year for Apache County, AZ; a 2012 finalist for the same award; a published author with four books in the field of gifted education, including dozens of articles and chapters written for multiple publications. His 2011 book, Special Populations in Gifted Education: Understanding Our Most Able Students from Diverse Backgrounds, was awarded the Legacy Award for Outstanding Scholarly Publication in Gifted Education. Published in October of 2013, his latest book is titled
Talent Development for English Language Learners: Identifying and Developing Potential.
He is recognized as one of our nation's leading authorities in identifying and serving low-income, racially, culturally and linguistically different gifted students; with particular expertise on identifying gifted Hispanic/Latino students, Native American students, and gifted English language learners. A Rationale for Connecting Gifted Education with Dual Language Programs is another one of his popular publications. In 2013 he also developed and copyrighted the ELL/SPED (English Language Learner/Special Education) Screening Instrument, a tool designed to assist educators in determining if a referral of an ELL/bilingual student to special education is warranted.
He served on the board of directors for the National Association for Gifted Children (NAGC) from 2008-2012, the board of directors for ASCD from 2006-2009, Advisory Board for the Arizona Association for the Gifted and Talented (AAGT), and Arizona ASCD. He also founded the Gifted Education Special Interest Group (SIG) with the National Association for Bilingual Education (NABE) and the Professional Interest Community (PIC) on Gifted and Advanced Learners for ASCD.
Jaime has been the principal consultant on numerous Javitz grants and consults with districts across the country on gifted education, educational and instructional leadership, differentiated instruction, cultural competency, and serving English language learners, Hispanics, and Native American students identified as gifted and advanced. He presently resides in Gettysburg, PA where he serve as the Executive Director of Vida Charter School, a dual-language Spanish-English immersion program that includes gifted, advanced, and high-ability students.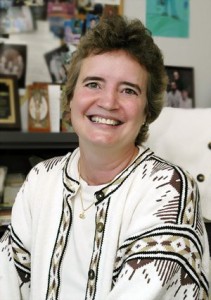 Mary Ruth Coleman, Ph.D. , is a Senior Scientist at the FPG Child Development Institute, at the University of North Carolina at Chapel Hill.  Her IGET-Network membership began in 2007 as a teacher training consultant on recognizing and nurturing high potential.  Dr. Coleman directs Project U-STARS~PLUS (Using Science, Talents and Abilities to Recognize Students – Promoting Learning in Underrepresented Students).  Her projects have included: ACCESS (Achievement in Content and Curriculum for Every Student's Success, a National Significance Project funded by OSEP and applications of RtI for young children through the Recognition & Response Project sponsored by the Emily Hall Tremaine Foundation.  Dr. Coleman has numerous publications including the 13th Edition of the seminal textbook, "Educating Exceptional Children" by Samuel A. Kirk, James J. Gallagher, Mary Ruth Coleman, and Nicholas J. Anastasiow (2010).  She has served three terms (9 years) on the Board of Directors for the Association for Gifted (TAG), one of which she was President; three terms (9 years) on the Board of the National Association for Gifted Children (NAGC); and two terms (6 years) on the Board of Directors for the Council for Exceptional Children (CEC).  She was president of the CEC in 2007.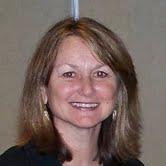 Monita Leavitt, Ph.D., , an educator of the gifted for over 25 years, is an international consultant and teacher trainer in gifted education.  She has provided lectures and workshops in Canada, Denmark, England, France, Germany, Lithuania, Saudi Arabia and the USA.  Dr. Leavitt has presented papers at conferences for ECHA (European Council of High Abilities), Asia-Pacific Gifted, and both the National and World Gifted Conferences (USA).
She is the author of Building a Gifted Program:  Identifying and Educating Students in Your School (2007) and a contributing author of the second edition of Exceptional Needs Standards NBPTS National Board for Professional Teaching Standards (2010).
In addition to being an Educational Consultant for IGET-Network and CT Association for the Gifted (CAG), Dr. Leavitt is a board member for the Aristle School Group (Hong Kong) and the Global Center for Gifted and Talented Children (Germany) for whom she presents virtual lectures in Second Life.  Dr. Leavitt served as the SIG (Summer Institute for the Gifted) Academic Dean at Yale and Dartmouth University and currently teaches online teacher-training courses in gifted education for SIG.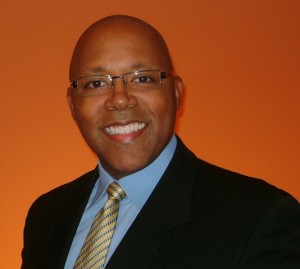 Tarek C. Grantham,PhD., is an associate professor in the Department of Educational Psychology at the University of Georgia (UGA), and he worked as Coordinator in the Gifted and Creative Education (GCE) online and on-campus graduate programs.  He primarily teaches in the Diversity and Equity Strand, including the following GCE courses: (1) Multicultural Gifted and Talented Education, (2) Retention of Ethnic Minorities in Advanced Programs, (3) Gifted and Advanced Black Students in School, (4) Creativity and Equity, and (5) Family and Community Engagement in Talent Development. Dr. Grantham's research focuses on equity for under-represented ethnic minority students in advanced programs. Dr. Grantham's work addresses recruitment and retention of under-represented minority students for advanced programs, emphasizing mentoring, parent advocacy, multicultural education, culturally responsive pedagogy, and creative positives to enhance motivation and leadership talent development among diverse students. He has co-edited two books: Gifted and Advanced Black Students in School:  An Anthology of Critical Works (2011), and Young, Triumphant, and Black:  Overcoming the Tyranny of Segregated Minds in Desegregated Schools (2013).  Dr. Grantham serves as the Convention Program Chair for the Special Populations Network of the National Association for Gifted Children. He serves as a Board member for the Association of the Gifted Division of the Council for Exceptional Children, and he is co-chair of its Parent, Community, and Diversity Committee. Dr. Grantham has been awarded the Mary M. Frasier Excellence and Equity Award by the Georgia Association for Gifted Children for outstanding achievement in practices that promote equitable identification procedures and/or provision of high-quality services to gifted students from under-represented groups. Dr. Grantham is the fortunate husband of a wonderful wife, Dr. Kimberly D. Grantham, Marketing Professor at UGA, and he is the proud father of three children:  Kurali, Copeland, and Jovi.
Pr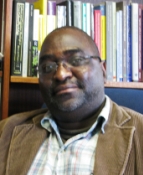 ofessor Muthivhi, PhD., Senior Lecturer, University of Cape Town. Muthivhi's International Gifted Education Teacher-Development Network membership dates to its 2007 founding.  Muthivhi's research investigates children's learning and development in diverse cultural contexts of the South African primary school system, and seeks to understand the cultural-historical bases of the difficulties learners experience during school learning; with the aim of finding lasting solutions that incorporate children's motivation to learn and hence, taking into account the unique situations and interests of learners as bases for creating meaningful engagement with knowledge that connects with their development. In 2014, Muthivhi was visiting research scholar at City University of New York.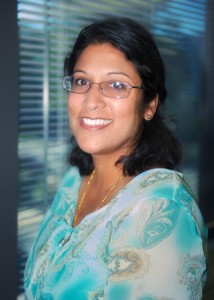 Sneha Shah-Coltrane, MA., is  North Carolina's Academically or Intellectually (AIG) Consultant for the Department of Public Instruction (DPI). Sneha's IGET-Network membership began in 2007 as a teacher training consultant on recognizing and nurturing high potential.  Before joining DPI in January 2009, Sneha was an elementary school teacher, gifted education specialist, professional developer, and researcher.  As Co-Director of Project U-STARS~PLUS—Using Science, Talents and Abilities to Recognize Students, a Javits research grant project at the Frank Porter Graham (FPG) Child Development Institute –University of North Carolina-Chapel Hill, Sneha  has trained school teachers and district personnel on the U-STARS~PLUS recognition and nurturing methods across the United States.  In all of her work, she strives to meet and better understand the needs of advanced students, including those from culturally, linguistically and economically diverse backgrounds.  Sneha also serves the gifted community in multiple roles, including being past Co-Chair of the Early Childhood Division of National Association of Gifted Children (NAGC) and currently serves on the Board of Directors of The Association of the Gifted, a division of the Council for Exceptional Children (CEC).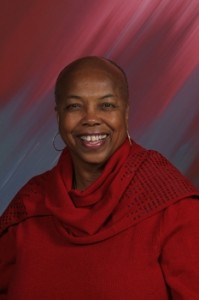 Dr. Diana Slaughter Kotzin, PhD., ( University of Chicago) received her doctorate from the Committee on Human Development in developmental and clinical psychology, and is presently the Constance E. Clayton Professor Emerita in the Graduate School of Education at the University of Pennsylvania.  Her research interests have included culture, primary education, and home-school relations facilitating in-school academic achievement. Since retirement, she has also edited: Black Educational Choice: Assessing the Private and Public Alternatives to K-12 Public Schools (Praeger, 2011) with colleagues, Messages for Educational Leadership: The Constance E. Clayton Lectures, 1998-2007 (Peter Lang Publishers, 2012), and Racial Stereotypes and Child Development (Karger Press, 2012).  She is presently writing a memoir about her career that spanned 40-plus years in academia and higher education, having been elected to the USA National Academy of Education in 2012. Complete bio on Resources:Inspiration page.
Fred A. Bonner II, PhD.,  is the Samuel DeWitt Proctor Endowed Chair in Education at the Graduate School of Education at Rutgers University and an esteemed expert in the field of diversity in education. Prior to joining Rutgers, he was Professor of Higher Education Administration and Associate Dean of Faculties at Texas A&M University-College Station. He earned a B.A. in chemistry from the University of North Texas, an M.S. Ed. in curriculum and instruction from Baylor University, and an Ed.D. in higher education administration andcollege teaching from the University of Arkansas.  Bonner has been the recipient of numerous awards, including the American Association for Higher Education Black Caucus Dissertation Award and the Educational Leadership, Counseling and Foundation's Dissertation of the Year Award from the University of Arkansas College of Education.  His work has been featured nationally and internationally.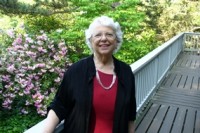 Nancy M. Robinson, Ph.D. (Stanford University, Psychology) is Professor Emerita of Psychiatry and Behavioral Sciences at the University of Washington and the former Director of what is now known as the Halbert and Nancy Robinson Center for Young Scholars, a center particularly well known for its two programs of early entrance to college. Before entering her nationally recognized career in the field of giftedness some thirty years ago, she led an equally recognized career in mental retardation.  She has dealt with gifted children and their families from preK through college, as well as with learning disabled, autism-spectrum, and mentally retarded students. Most of her research addressed developmental issues and family dynamics of groups such as children at risk because of perinatal factors and highly gifted young children and adolescents. Since its inception, she has been an active member – and is now chair — of the Advisory Committee on Exceptional Children of the U.S. State Department Office of Overseas Schools.