IN MEMORY 
As executive co-founder of the International Gifted Education Teacher-Development Network (IGET-Network, LLC, founded in South Africa-University of the Witwatersrand) I am honored to dedicate my 2017 NAACP IMAGE AWARDS nomination of the book,  "Running the Long Race in Gifted Education: Narratives and Interviews from Culturally Diverse Gifted Adults  (2016)", to the memory of Alexinia Y. Baldwin '71 Ph.D., professor emerita of the Department of Curriculum and Instruction-University of Connecticut-Neag School of Education, who passed away on January 21, 2017.  Alexinia was 91.
Dr. Baldwin's book endorsement reads as follows:  "Running the Long Race in Gifted Education" is a book that gives an understanding of the dilemmas of black gifted children who wish to explore and develop their giftedness and maintain the essence of their blackness.  The book gives insight into the need to belong in a social group and the effects it has had on generations such as the mother and daughter conversation included in the book.  The interesting tie in with the dilemmas of women, who carry two kinds of differences, gives the reader a broader concept of the role of being black, a woman and gifted, play into how self-esteem is built or diminished. "
I have appreciated Dr. Baldwin's work in gifted education since reading one of her first published articles, "I'm Black, but look at me I am also Gifted" (1987).  She was a pioneer in gifted education studies and practices.  She had been an inspiration to dedicating a career to gifted education, to completing a doctorate in higher education administration that focuses on the giftedness, specifically as it pertains to culturally diverse, economically disadvantaged and Black gifted learners, and to ultimately to publishing our first book in the Running the Long Race in Gifted Education book series.
Visitation hours are scheduled from 5-7 p.m. on Friday, Feb. 3, at the Potter Funeral Home in Willimantic, Conn. A memorial service will be held at 2 p.m. on Saturday, Feb. 4, at St. Mark's Episcopal Chapel on the UConn Storrs campus, with burial to follow. Further details will be made available via the Potter Funeral Home website in the coming days.
Alexinia Baldwin, professor emerita of curriculum and instruction-University of Connecticut-Neag School of Educaiton, died Jan. 21, 2017. (Photo Credit: Shannon McAvoy). http://education.uconn.edu/2017/01/24/in-memoriam-professor-emerita-alexinia-baldwin-71-ph-d/
Submitted by: Joy M. Scott-Carrol 1/29/2017
Click on the names below to view profiles.
Martin D. Jenkins, PhD (See Below)
Paula Olszewski-Kubilius, PhD
Mary M. Frasier, PhD
Mary R. Coleman PhD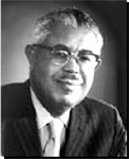 Iget-Network Website and Newsletters are dedicated to the memory of the late,
Dr. Martin D. Jenkins (1904 -1978)
Dr. Martin D. Jenkins, PhD (September 4, 1904–1978) was an African American educator, known for his pioneering work in the field of education. The only child of David W. and Josephine (Miller) Jenkins, Martin was born in Terre Haute, Indiana. Jenkins's father was a civil engineer, a position that placed his family among the approximately 10 middle-class African-American families living in Terre Haute at that time. Jenkins attended a racially segregated public elementary school and later entered a large, integrated high school of over 1500 students where he was one of only a few African-American students in his graduating class of 1921. Jenkins attended Wiley High School. As captain of the track team and its top sprinter, Jenkins established Vigo County records in the 50-yard (5.6 seconds), 100-yard (10.2) and 220-yard (24.0) dashes. He then won the district meet in the 100 and 220 to advance to the state finals.
He graduated with a B.S. in Engineering in 1925,from Howard University. Upon earning an engineering degree from Howard, Jenkins became a partner with his father in a Terre Haute highway contracting business while taking classes at State Normal. He secured an A.B. degree in Education from Indiana State in 1931 and, on September 7, 1927, wed Elizabeth Lacy. After teaching briefly at Virginia State College (now Virginia State University), Jenkins began graduate work at Northwestern University under Terre Haute native and Indiana State alumnus, Paul A. Witty. He earned a master's in 1933 and a doctorate in education in 1935. His dissertation was a socio-psychological study of African-American children of superior intelligence. [sic: His dissertation became an educational psychology classic. His investigation into intelligence test scores found that intelligence levels for Blacks were as high as those for whites. He also discovered a representative sample of "superior" Black students, one of whom had the highest IQ then on record. He lectured widely on educational psychology in the U.S. and under the auspices of the U.S. Department of State at various college and universities in France, Norway, Sweden, Greece, Italy, and Lebanon. ]
Before becoming President of Morgan State College of Baltimore in 1948, Jenkins was registrar and professor of education at North Carolina A&T(1935–1937); dean of instruction at Cheyney State (Pa.) Teachers College (now Cheyney University)(1937–1938); and professor of education, Howard University (1938–1948).
A diplomat of the American Board of Examiners in Clinical Psychology, Martin published more than 80 scholarly articles and monographs and lectured on topics related to his expertise throughout the world. He also served on several presidential commissions, councils and task forces.
Honored as a Distinguished Alumnus by Indiana State in 1964, Jenkins was awarded honorary doctorates by the University of Liberia, Delaware State College, Howard University and Johns Hopkins University, among others. After his retirement as president of Morgan State in 1970, he became the director of the Office of Urban Affairs for the American Council of Education.
MARY M. FRASIER, Ph.D.
Mary M. Frasier, an internationally recognized scholar and researcher in gifted education and founder of the Torrance Center for Creativity and Talent Development in the College of Education, died on Feb. 3, 2005. For three decades, Frasier, a professor of educational psychology, brought national and international recognition to the college with her pioneering and highly influential work in identifying and teaching students who are underrepresented in gifted education programs. As a researcher, scholar and advocate, she had a profound effect on changing the way children are assessed for gifted services. She designed the Frasier Talent Assessment Profile, a comprehensive assessment system with multiple indicators that is much more effective in assessing the gifts and talents of low-income and minority children than the single-indicator tests previously used. She worked with school districts throughout the nation to implement this assessment. The state of Georgia changed its criteria in large part because of Frasier's work with the Georgia Department of Education Task Force on the Revision of Rules and Regulations for the Identification of Gifted Students. Within the college, Frasier played many vital roles. In 1984, she founded the Torrance Center for Creative Studies—named for the late E. Paul Torrance, a Distinguished Professor of Education at UGA and a pioneer in gifted education—and served as its director for its first decade, then again from 1995 to 1997. The Torrance Center has served many local children, schools and families over the past two decades with a variety of programs, including the Georgia Future Problem Solving Program and the Challenge programs. It has been host for many international and national visiting scholars. Frasier also served as coordinator of the gifted and creative education program in the College from 1996 to 2000. She was associate director and primary investigator for the National Research Center on the Gifted and Talented, a consortium of four universities that received $7.5 million in external funding from 1990 to 1995.

By Michael Childs
University of Georgia
Mary Frasier
———————————————————
Paula Olszewski-Kubilius, Ph.D.
Director, Center for Talent Development, Center for Talent Development Professor, Education and Social Policy
Biography
Paula Olszewski-Kubilius is director of Northwestern University's Center for Talent Development (CTD) and a professor in the School of Education and Social Policy. After 25 years with CTD, she is still excited to come to work each day. Olszewski-Kubilius has designed, implemented, assessed and improved outstanding educational programs for learners of all ages. She has also conducted research and published more than 80 articles and book chapters on talent development issues, particularly the effects of accelerated educational programs and the needs of special populations of gifted children. By creating research-driven program models, assessing those programs and then writing about them, Olszewski-Kubilius strives to make CTD programs replicable, for even greater impact. Her own impact stretches beyond CTD through her advocacy initiatives. Olszewski-Kubilius currently serves as vice president and president-elect of the National Association for Gifted Children, is a member of the board of the Illinois Association for Gifted Children and is a trustee of the Illinois Mathematics and Science Academy. She is also a member of the editorial board of Gifted Child Today and Gifted Child Quarterly. In the past, she has edited, co-edited and served as consulting editor and editorial advisory board member on numerous gifted education publications. Olszewski-Kubilius earned her master's and doctorate degrees from Northwestern University in educational psychology and her bachelor's degree in elementary education from St. Xavier University in Chicago. Hard work and perseverance inspire her, just as she inspires the CTD staff with her own hard work on behalf of the gifted education community.
Excerpted from website of
School of Education & Social Policy-Northwestern University CTD
——————————————————–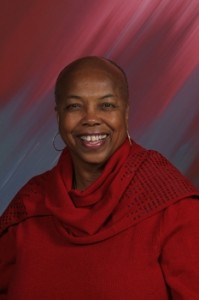 Diana Slaughter, Ph.D. was the Inaugural Constance E. Clayton Professor in Urban Education at the University of Pennsylvania from 1998 until she became Clayton Professor Emerita July, 2011.
Her research interests included culture, primary education, and home-school relations facilitating in-school academic achievement. Before joining Penn in 1998, Dr. Slaughter taught for 20 years at Northwestern University's School of Education and Social Policy (1977-97). Prior to joining Northwestern, she had served on the faculties of the Department of Psychiatry at Howard University in Washington, DC (1967-68), the Child Study Center at Yale University (1968-70), and the Committee on Human Development and Department of Education at the University of Chicago (1970-77). At Northwestern, she was a member of the Institute for Policy Research Studies and the Department of African American Studies. She concluded a collaborative research evaluation of the Comer School Development Program, a parent-focused school reform model implemented in several lower-income Chicago schools. Papers were presented at the International Conference on the Study of Behavioral Development in Beijing, China (summer 2000) and at the 2001 biennial meeting of the Society for Research in Child Development.
In 1994, the American Psychological Association cited her for Distinguished Contributions to Research in Public Policy. Dr. Slaughter has been an elected member of the Governing Council of the Society for Research in Child Development, and a member of the Board of the Learning Research and Development Center (LRDC) at the University of Pittsburgh.
She has completed government-funded research in the area of middle school-aged children and families' experiences in diverse urban private school settings. Her publications include an edited volume on this topic (Greenwood Press, 1988) that is a "classic first."  Ethnographic research in Philadelphia with post-doctoral fellows focused on the study of the learning environments in the primary grades of two Philadelphia elementary schools that were successfully serving 40 percent or more lower-income and African-American children.
Formerly a member of the editorial boards of Child Development (associate editor), Applied Developmental Psychology, and Educational Researcher, she is currently a member of Human Development and NHSA Dialog: A Research-To-Practice Journal for the Early Intervention Field.
In 2006-07, she and partners implemented two child intervention projects
(a) Go-Girls, an NSF-funded dissemination project with middle-school age girls; and
(b) Summer Freedom School, a Children's Defense Fund literacy program reaching
100 K–5th grade children in West Philadelphia. The Go-Girl project is discussed in a
fall/winter 2010/11 special issue on the effects of voluntary mentoring on mentors
(Slaughter is guest editor) of Educational Horizons, and the 2007 Summer Freedom School project was the subject of a 26-minute film emphasizing quality education for African American youth that was sponsored by Penn GSE, for which Dr. Slaughter is a co-producer.
Since retirement, she has edited: Black Educational Choice: Assessing the Private and Public Alternatives to K-12 Public Schools (Praeger, 2011) with colleagues; Messages for Educational Leadership: The Constance E. Clayton Lectures, 1998-2007 (Peter Lang Publishers, 2012); and Racial Stereotypes and Child Development (Karger Press, 2012)  She is presently writing a memoir about her career that spanned 40-plus years in academia and higher education.
She received a B.A. from the Committee on Human Development, University of Chicago, in 1962; an M.A. from the Committee in 1964; and the Ph.D. from the Committee with emphasis on Developmental and Clinical Psychology in 1968; in 1969 her dissertation received a distinguished research award from Pi Lambda Theta. In June 2007, the University of Chicago awarded her its Lifetime Professional Achievement Citation.  In 2012 she was elected to the USA National Academy of Education.
———————————————–
MARY RUTH COLEMAN, Ph.D., is a senior scientist, emerita at the FPG Child Development Institute at the The University of North Carolina at Chapel Hill, and research associate professor in the School of Education. Her research focuses on students with exceptional learning needs, in particular students with learning disabilities and students with gifts. She has directed several FPG projects. Project U-STARS~PLUS, (Using Science, Talents and Abilities to Recognize Students ~ Promoting Learning in Under-served Students) was a Javits Gifted and Talented Student Education Program. Project ACCESS (Achievement in Content and Curriculum for Every Student's Success) was funded by the US Department of Education. She was Co-Principal Investigator for the Early Learning Disabilities Initiative sponsored by the Emily Hall Tremaine Foundation. From 1994 to 1998, she Co-Directed North Carolina's Statewide Technical Assistance for Gifted Education Center. Prior to this, she was Associate Director of the Gifted Education Policy Studies Program at the Frank Porter Graham Center. Dr. Coleman has numerous publications and is the junior author on the 11th Edition of the seminal textbook, "Teaching Exceptional Children" by Samuel A. Kirk, James J. Gallagher, and Nicholas J. Anastasiow (2006). Dr. Coleman served three terms on the Board of Directors for the Association for Gifted (TAG) one of which she was President and recently completed her third term on the Board of the National Association for Gifted Children. She is currently President of the Council for Exceptional Children. Dr. Coleman began her career as a teacher in public and private elementary schools, with both regular classroom and special education assignments.